Most of us spend most of our lives searching for love and happiness. And how to achieve that? One might ask. Happiness means different things for different people. For instance, one might be pretty happy right in the middle of the rush of a big city, others on the other hand enjoy the slow pace of the countryside, but ultimately, I believe we are all just searching to feel and experience love.
I took a break of three weeks to go travel the country during the holidays and I wanted to absorb and learn from people's behaviors during this emotional time of the year, and also work on my own spiritual and emotional healing process through fasting, meditation retreats and reconnecting with nature. And boy, the people I met and what I have learned on those three weeks will surely be with me for the rest of my life!
We started our trip going from Florida to Phoenix- AZ, and there was where we did our first meditation retreat weekend. It was unbelievable! I learned so much about love and compassion.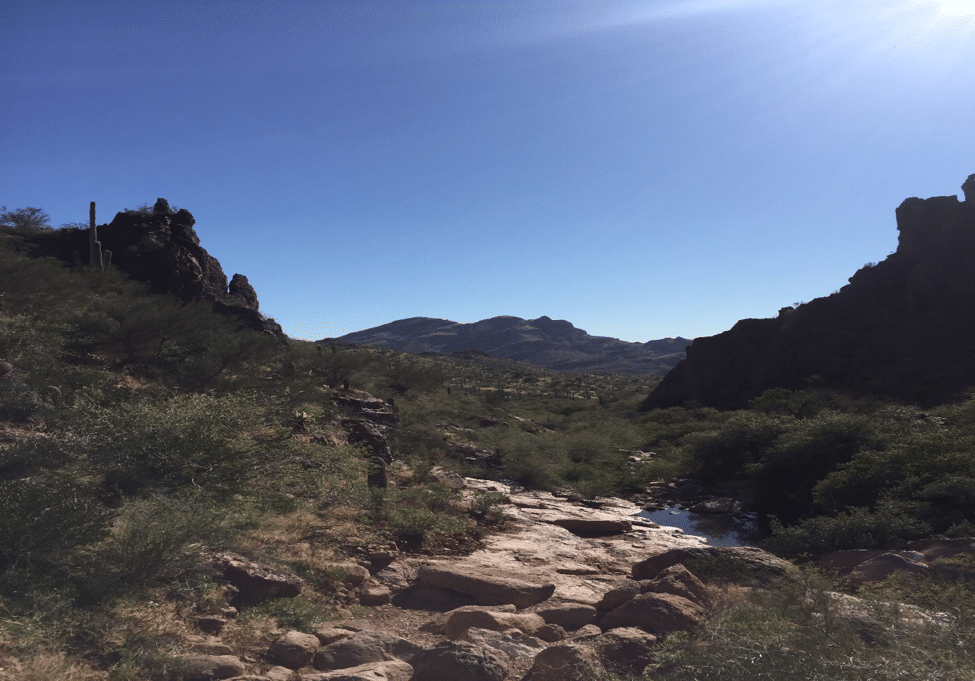 I reconnected with my creator and felt His love for me like nothing I have ever felt before. I learned that loving one another unconditionally and embracing all people's flaws and mistakes is where happiness really lives. It starts within us, with our attitude. Once we change our attitude towards others and have a new perspective on things, people can feel our love and their behavior might just change right in front of our eyes. We don't have to force anything on anyone. It is a beautiful way to live! I also learned a lot about the beauty of serving others, it is such a pleasure to have the opportunity to serve those around us. Even when people don't acknowledge our efforts – that is the beauty of doing things for other people without expecting anything in return. When we do it just for the sake of being loving and helpful and have no expectations of "getting anything out of it," ironically, soon enough people will usually feel drawn to serve us in ways that we would never imagine before. I have seen it happen right in front of my eyes again and again!
After that beautiful weekend in Phoenix, we went to Flagstaff- AZ and spent Christmas with a good friend, the snow and cold were so refreshing after being in sunny Florida for a while.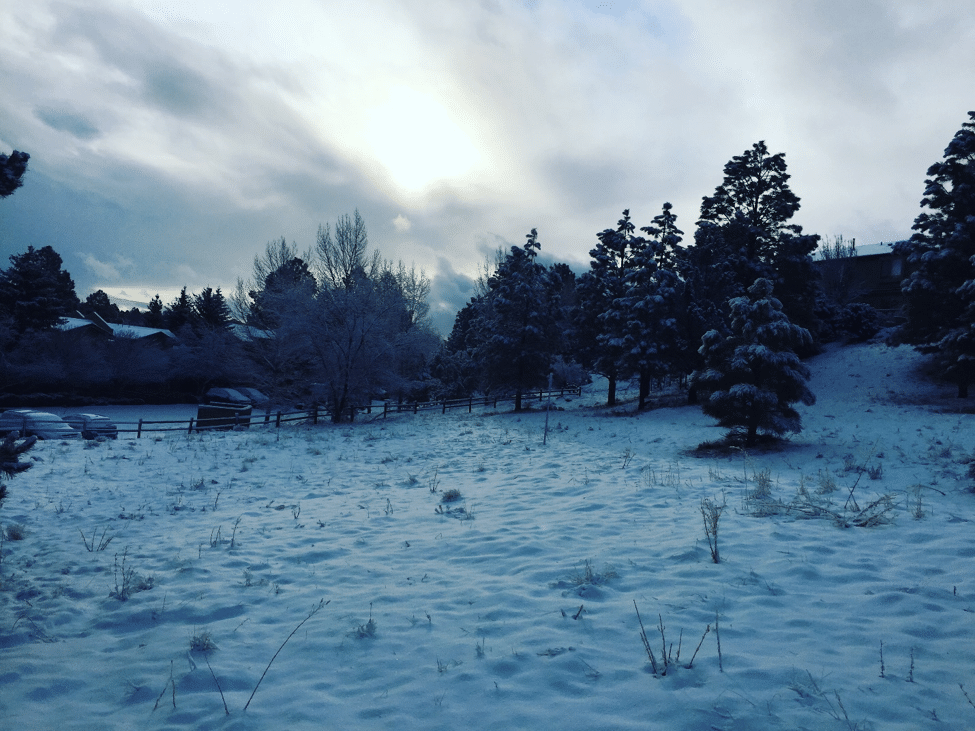 From Flagstaff we drove all the way through Nevada. What a beautiful place with gorgeous mountains surrounding the cities! Driving through those mountains have strengthened my connection with spirit and the wisdom of nature. After visiting some places in Nevada, we kept driving all the way through California, and stopped to check out salt lakes and some hot springs. It was so beautiful to enjoy the magnificence of those hot springs in the middle of beautiful mountains covered in snow! We are so blessed to have this beautiful planet created for us as our playground. We just have to learn how to appreciate what's around us.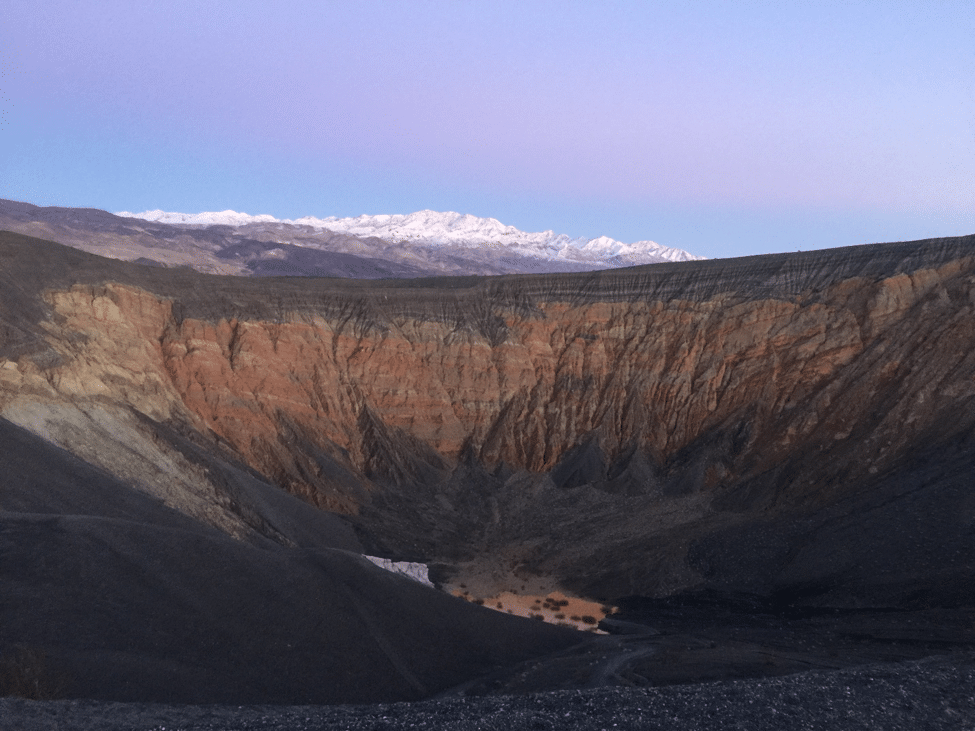 From California, we drove all the way to Seattle, crossing the beautiful and vast Death Valley. What a beautiful drive with a very dramatic landscape! Some parts of it look really unchanged, untouched by humans, and I felt so connected to God and so grateful for being alive at this time. I feel that appreciating nature's magnificence is a very powerful way to reconnect with love in our lives. It's easier to feel happiness when we are surrounded by natural beauty.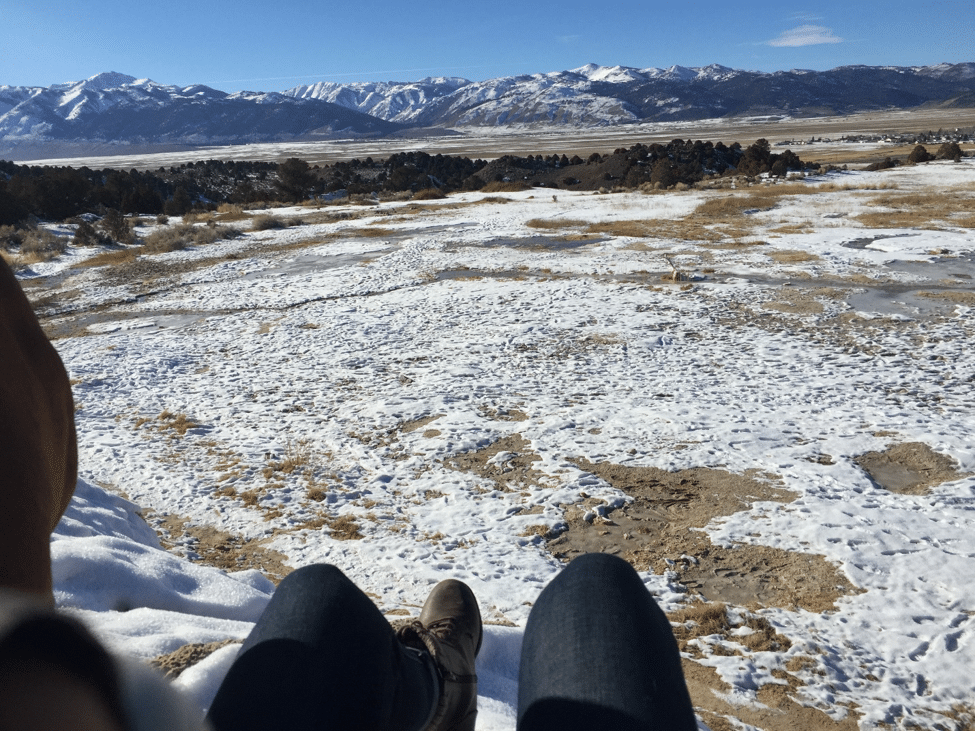 Once in Seattle, that is where we had another amazing meditation retreat weekend, and it was even more profound than the one in Phoenix! I have been working with the survivors of human trafficking in Florida and some of those girls started being forced to have sex with sick men since they were little kids. And those men… I have learned how to feel true love for them, just like I feel love for those girls. I understood the power and importance of forgiveness, and that they are sick men, they lost their connection with spirit and with love. I understand the type of help that they need, and I am proud of being a healer in training to be able to help them.  Our world today needs emotional healing more than anything else, and I believe that we are in the mess that we are today because we have disconnected ourselves from God and His love for us. If we hate people that are disconnected from love, we are joining in with the wrong type of energy. I believe that feeling hate only disconnects us even further from love. We must keep our focus on loving the ones that need our help so desperately, so that way we are able to heal the planet's emotional disconnection. We must remember Jesus' last words of forgiveness when he was being crucified – "Forgive them Father, for they know not what they do." I truly believe that if people knew better, they would definitely do better.
Today is my last day in Seattle before flying back to Florida and I am so happy that I have found my connection with love again. I really believe that I am flying back home knowing a type of happiness that I have never known before. A happiness that is unconditional, nothing can really take it away. The world will always be changing and there's always going to be ups and downs – there is no doubt about that – nonetheless, I know deep inside of me that nothing can take away my connection with my Creator and His love for me. I have found inner peace and understand that the "pursuit of happiness" means nothing if we keep looking outside of ourselves. True love and happiness start within, accepting who we really are and accepting those around us as they are, and loving them with all their flaws. That is where true happiness will find you!