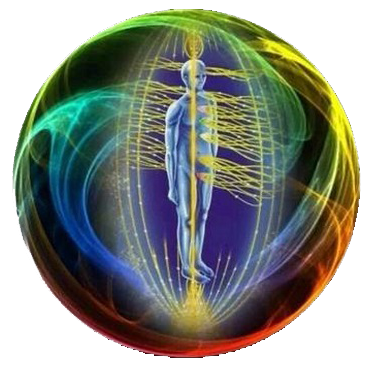 Biofield Tuning (BT) is a sound healing modality that helps to relieve mental, emotional and physical stress. BT uses tuning forks to help restore balance in the electromagnetic system of the body. The coherent frequency input of the fork gently supports the body in recognizing and correcting its own vibrational imbalances.
As the energy that powers our brain, our heart, and everything in our bodies is powered through electric impulses, we can be described as electrical beings. Anything that is electrical produces a magnetic field around it, which is measurable and has been studied in detail by the HeartMath Institute. (They have measured the field of the brain and heart up to several feet away from the body using a SQUID -superconducting quantum interference device.)
Your Goals
We will identify goals that are most important to you, so we can begin to work out ways you can make them come true. You develop the attitude, abilities, skills, and financial capacity to reach them. You begin seeing previously overlooked opportunities to bring yourself closer to the achievement of your goals.
Your Relationships
People who want to create MORE in their relationships focus on developing a balanced lifestyle, specially if they are committed to a better future for their relationships. Good relationships just get better through this process, because we work on improving clarity and communication.
Emotional Balance
Working on identifying the triggers of stress will allow us to develop new ways to respond to situations from a centered and grounded space rather than unconsciously reacting. We will work with mind, body, and spirit from a holistic perspective in order to minimize stress and create balance and harmony in your life.
Find Your Purpose
We will work on identifying your life's mission and create a balanced path to get there. Doing what you love is key to a successful and balanced life. We will identify what's your hearts desire and develop steps to follow that direction.
As a youth mentor, I create programs to improve the well-being of young girls struggling with anxiety, suicidal thoughts and depression by providing a powerful role model that can support them mentally, emotionally and socially.
What are the main causes of depression among the youth?
Many factors increase the risk of developing or triggering teen depression, including:
Having issues that negatively impact self-esteem and self-confidence, such as obesity, peer problems, long-term bullying or academic problems.
Having been the victim or witness of violence, such as physical or sexual abuse.
Depression is more than twice as prevalent in young women than men (ages 14–25 yr.)
Additional Warning Signs for Depression:
Irritability and anger which can appear defiant.
Difficulty bouncing back from stressful situations.
Routinely isolating from friends and family.
Eating more or less than usual.
Complaining about difficulty falling or staying asleep.
The onslaught of peer pressure and the fear of doing something that they know is wrong can cause or amplify anxiety. Another cause of anxiety comes from changes in hormones. While people experience hormonal changes throughout their lives, more changes occur during adolescence than any other time.
What are signs of anxiety in a teenager?
Symptoms include the following:
Inability to control feelings of worry and stress.
Restlessness or edginess.
Fatigue.
Difficulty concentrating.
Irritability.
Muscle tension.
Sleep problems.
Warning Signs for Suicidal Ideation
Having thoughts of committing suicide, threatening to hurt herself, looking for a way to hurt herself, writing about dying, and other types of suicidal ideation.
Increased substance abuse, including abuse of alcohol and drugs.
Feelings of purposelessness or that they have no reason to live.
Anxiety symptoms.
The warning signs also include:
Noticeable changes in eating or sleeping habits.
Unexplained or unusually severe, violent, or rebellious behavior.
Withdrawal from family or friends.
Sexual promiscuity, truancy, and vandalism.
Drastic personality change.
Agitation, restlessness, distress, or panicky behavior.
Rigorous analyses of youth mentoring programs find powerful effects, specially with the most disadvantaged or at-risk youth benefiting most. My successful mentoring program helps break down mental barriers and creates new opportunities for healing. As mentors we are trusted guides helping young people make positive decisions, form their own values, and realize their full potential through a series of time-limited, confidential conversations and other learning activities.
My Holistic approach intends to achieve health that considers mind, body and soul as a whole. I believe attention to all three is needed to stay balanced. Bringing balance into your lifestyle will help you unlock your full potential to excel and live a joyous and fulfilling life. With the use of neuroscience-based tools, neuro-linguistic programming (NLP,) meditation, breathing, sound therapy, nutrition and body movement, I support young girls to stay focused and reprogram their mindset developing their self-confidence and self-esteem.
Having realistic goals and expectations.
Mentors understand that change doesn't happen overnight and that setbacks occur. An effective mentor is someone who can challenge and support a mentee and not judge them. Our role is to ask good questions, to listen, to challenge our mentee's thinking, to clarify and support their short-term goals and longer-term aspirations, and to encourage their self-development. 
What Are the Qualities of a Good Mentor?
Relevant Expertise or Knowledge.
Enthusiasm for Sharing That Expertise. 
A Respectful and Positive Attitude. 
Eagerness to Invest in Others. 
The Ability to Gently Give Honest and Direct Feedback. 
Reflective Listening and Empathy. 
Through my extended experience in overcoming adversity (read my story here,) it is my passion and mission to provide guidance, motivation, emotional support, and role modeling to young girls struggling with negative thought patterns through my positive, respectful and inspiring approach.
If you have a child struggling with any of the above, please don't hesitate to reach out.
Feel free to share this information if you know someone that could benefit from it. 
Medical Disclaimer 
This Content is not intended to be a substitute for professional medical advice, diagnosis, or treatment.
Always seek the advice of your physician or other qualified healthcare provider with any questions you may have regarding a medical condition.
The Four Agreements: A Practical Guide to Personal Freedom by Don Miguel Ruiz
Radical Forgiveness by Colin Tipping
A Return to Love: Reflections on the Principles of "A Course in Miracles" by Marianne Williamson
A Course in Miracles by Helen Schucman

The Dance of Anger by Harriet Lerne
Waking the Tiger by Peter Levine (Healing Trauma)
The Body Keeps Score: Brain, Mind and Body in the Healing of Trauma by Bessel Van Der Kolk
The Holographic Universe by Michael Talbot
Anatomy of the Spirit by Caroline Myss, PH.D
A Beginner's Guide to Constructing the Universe by Michael S. Schneider
The Electric Sky by Donald E. Scott
The Biology of Belief: Unleashing the Power of Consciousness, Matter & Miracles by Bruce H. Lipton Ph.D.
Molecules of Emotions: The Science Behind Mind-Body Medicine by Candace B. Pert Life Force; the Scientific Basis by Claude Swanson
And Nothing Happened...But You Can Make It Happen by Steven A. Ross
Little Book of Big Potentials by Melissa Joy Johnson
Wheels of Life by Anodea Judith
Eastern Body Western Mind by Anodea Judith
The Subtle Body: An Encyclopedia of Your Energetic Anatomy by Cyndi Dale
Vibrational Medicine: The #1 Handbook of Subtle-Energy Therapies by Richard Gerber,MD
When the Body Says No: Exploring the Stress Disease Connection by Gabor Mate

The Fellowship of the River: A Medical Doctor's Exploration into Traditional Amazonian Plant Medicin

e by Joe Tafur

Books by author Larry Dossey
Books by author Peter Levine
Freedom from Spiritual Suicide by Linda Bennett
Are you Waking your Destine Path Return to Love by KC Miller
Mastery of Love by Dom Miguel Ruiz
You can Heal your Life by Louise Hay
Shadow Effect by Debbie Ford
Yesterday I Cried by Iyanla Vanzant
The 5 languages of Love by Gary Chapman
Live your bliss by Terry Cole-Whittaker
How to be Separate and Connected Your Sacred Self  by Anne Linden
Who Moved My Cheese by Spencer Johnson
The Present by Spencer Johnson
The Speed of Trust by Stephen Covet
The Little Book of Spirit by Elaine Bernstein
Entering the Castle by Caroline Myss
Death and Dying by Elizabeth Kubler-Ross
A New Earth by Eckart Tolle
Broken Open by Elizabeth Lesser
Refuse to Choose by Barbara Sher
Dying to be Me by Anita Moorjani
Manifesting Love by Arielle Ford
The Power of Now by Eckhart Tolle
The Alchemist by Paulo Coelho
Evolve the Brain by Dr. Joe Dispenza
How to Break the Habit of Being Yourself by Dr. Joe Dispenza
Finding Your Own North Star by Martha Beck
Extreme Self-Care by Cheryl Richardson
Fearless Living by Rhonda Britten
Eat Love Pray by Elizabeth Gilbert
Simple Abundance by Sarah Ban Breathnach
Find Your Purpose, Change Your Life by Carol Adriene
The Purpose of Your Life by Carol Adriene
 When Life Changes or You Wish It Would by Carol Adriene
 Zen and the Art of Making a Living by Laurence Boldt
 The Artist's Way by Julia Cameron
 The Vein of Gold by Julia Cameron
 Discover Your Passion by Gail Cassidy
 Seven Spiritual Laws of Success by Deepak Chopra
 Energy Psychology by Fred Gallo
 Excuse Me, Your Life is Waiting by Lynn Grabhorn
Who Are You Really & What Do You Want by Shad Helmstetter
I Don't Know What I Want, But I Know It's Not This by Julie Jansen
 Please Understand Me by David Keirsey & Marilyn Bates
Write It Down, Make It Happen by Henriette Klauser
 Letting Go of the Person You Used to Be by Lama Surya Das
Nonviolent Communication by Lucy Leu
Living on Purpose by Dan Millman
The Life You Were Born to Live by Dan Millman
Aligning mind, body and soul in order to heal and create a healthier, happier and balanced lifestyle. Learn effective tools that will help you create new simple habits that will transform your life!